ERP Newsletter – November 2015
---
About ERP: ERP Overview Slide Pack
Are you up to speed on what the Energy Research Partnership is and what it does?
Find out more by downloading (and sharing) our Overview Slide Pack.
About ERP – Summary:
ERP brings together key funders of energy research, development, demonstration and deployment (RDD&D).
ERP Members are a mix of representatives from Government, industry and academia, plus other interested bodies
ERP provides high-level leadership for, and enhances the coherence of, energy research and innovation activities in the UK, set within an international context.
Please also take time to browse our website, and follow us on Twitter or LinkedIn.
---
ERP Member Profile: Ali Naini, Turquoise
Turquoise w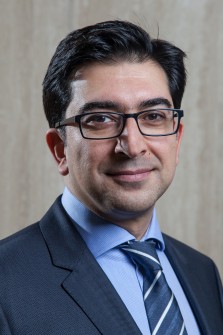 as welcomed as a Member of ERP in September 2015 to represent the Corporate Finance and Venture Capital sector, with Managing Director Ali Naini put forward as the organisation's member for ERP, and Director David Casale as his alternate.
Established in 2002 and regulated by the FCA, Turquoise specialises in Finance for Energy and Environment through two complementary activities:
1. As an investment/fund manager investing in cleantech and renewable energy companies and;
2. A corporate finance adviser assisting cleantech and renewable energy companies with fundraising, disposals, mergers and acquisitions.
For the last 3 years Turquoise has been ranked as the most prolific (by deal numbers) investor and adviser in the European clean energy space (source Clean Energy Finance Europe Guides 2012-2014).
Through Turquoise, ERP Member Ali Naini is currently a fund manager for the Low Carbon Innovation Fund (a £70m public private co-investment initiative), chairman of Controlled Power Technologies (a UK-based automotive emission reduction technology company) and adviser to a number of clean technology and energy efficiency companies (such as Dearman, a clean cold technology company). Previously, Ali worked in power project finance and utility privatisation at Close Brothers, Flemings, Price Waterhouse and Deloitte Haskins & Sells. He holds Bachelors and Masters degrees from the London School of Economics.
Alternate ERP Member David Casale currently represents Turquoise on several energy technology companies and initiatives. His long career in the energy industry includes senior positions with National Power, AES Corporation and Shell International. He is a Chartered Engineer and has an MBA from the London Business School.
The areas in which Turquoise hopes to be able to make a contribution to ERP discussions and projects experience includes:
Investor perspective on impact of regulations, incentives, public co-investment and other forms of public sector intervention
Energy efficiency technologies and projects in areas where the Turquoise team has had first-hand experience e.g. automotive emission reduction, batteries, biofuels, biomass, building energy efficiency, carbon capture, cooling efficiency, fuel cells, geothermal energy, hydro power, internet based analytics, low energy lighting, marine energy, recycling, smart metering, solar energy, waste to energy, and water technologies.
Since joining ERP, Turquoise has contributed to discussions at ERP Plenary sessions, providing input from a finance and venture capital perspective. Turquoise also attended and contributed to the ERP Leaders' Forum held in September 2015, where discussions were led by: Sir Mark Walport, Government Chief Scientific Advisor on the topic of: Fostering public-private partnership for innovation in the UK.
Asked what he thought of ERP so far, Ali said: "The combination of ERP's diverse membership, the orderly way in which discussions are chaired, and its ability to conduct original research makes it a uniquely useful organisation. We at Turquoise appreciate both the input we get from ERP, as well as the opportunity to disseminate to our sector colleagues our suggestions and concerns as investors and financiers."
---
Project Spotlight: Community Energy and the Low Carbon Transition
The ERP has published a discussion paper on community energy in the UK.
The paper presents examples of community energy highlighting the motivations, benefits, costs and risks; identifies challenges that community energy faces in the UK; and makes recommendations focused on improving understanding of community energy's role.
Examples have been included from around the UK and from other countries in which community energy has delivered benefits in the energy sector (public acceptance of change, and engagement with energy), as well as wider social benefits for communities (e.g. income streams for local services, training and employment, health benefits, etc.).
However, community energy faces challenges in the UK.  These can be grouped into: assessing outcomes, deploying projects, and delivering benefits. The paper considers how to determine whether community energy's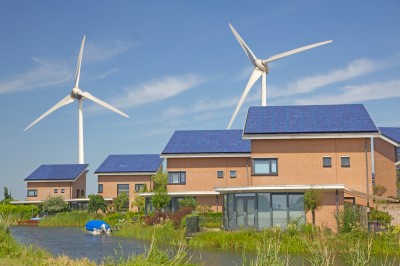 net impacts (and their distribution) justify addressing the challenges that it faces.
The paper's core theme is evidence – there is a need to improve the presentation and assessment of projects (both existing projects and proposed projects). Community groups can have difficulties in presenting all of the relevant information about projects, and assessments tend to be fragmented between numerous decision-makers. These issues across many projects have the cumulative effect of limiting the evidence base for understanding the wider role of community energy in the UK. The ERP is recommending steps to improve the use of information and research to gather further information by:
improving assessment of projects, and providing guidance for decision makers;
facilitating studies by providers of technology and services; and
conducting studies to review existing projects, monitor new projects, and trial alternative arrangements for local energy.
Community energy projects can also face challenges in deploying projects and delivering benefits. This is partly due to limited resources and expertise, and partly due to existing regulations and markets. Any decisions about whether to make substantive changes to address these challenges would need to be justified by evidence (that could be sought through our proposed research). In the meantime, certain steps can be taken to increase the uptake of projects at present (including for conducting studies) and to improve the delivery of expected benefits, without adding risk to other parties. The ERP is recommending that policy makers and community energy support groups consider ways of:
providing tailored advice to project groups; and
allowing opportunities to delegate administrative tasks.
The community energy sector acknowledges the need to improve the evidence base, and has welcomed the contribution from the ERP with its analytical focus. We are discussing our proposals at a number of bilateral meetings with community energy support groups, policy makers and research funders, and at roundtable discussions with the sector more widely. The main aim is to determine opportunities for research, either using existing funding mechanisms or developing a dedicated route for trialling alternative local arrangements for energy.
More details can be found on the Community Energy project page or by contacting ERP Analyst: Simon Cran-McGreehin.
---
ERP Analyst's View on… Hydrogen
Hydrogen has long been proposed as an alternative energy vector, able to contribute to energy security and help tackle air pollution and climate change. It has come in and out of fashion many times, rising to the fore as technology breakthroughs were achieved and advantage was shown against other low-carbon options.
With fuel cell options expanding beyond niche markets, hydrogen is once again rising up the agenda. October saw London take delivery of the first of the twelve new hydrogen fuel cell vehicles that will be driving around the city by the end of the year. More vehicles are expected next year, served by new refuelling stations, three of which will install ITM's electrolysers on forecourts owned by Shell.
Hydrogen could play a wider role in the energy system providing a range of services for managing the electricity grid and, unlike energy storage, it is not constrained by volume limitations. It could also provide an alternative to the electrification of heat through the conversion of the local gas system to supply 100% hydrogen. Northern Gas Network's H21 project is looking at how a city wide gas network could be converted to a hydrogen system. This project will help address so
me of the challenges about how hydrogen could be distributed and the infrastructure implications.
In most of the areas that hydrogen could operate, there are a number of competing technologies, so it will need to demonstrate its advantages. One of these is its versatility and ability to sell into multiple markets. The ability of hydrogen to bridge across the gas and electricity networks and also into transport presents intriguing opportunities for the future energy system. However, the various systems are generally considered separately leaving projects that involve both struggling to gain the support needed to develop them.
In the longer term, as with all energy vectors, an increasing demand for hydrogen will require consideration as to how to produce low-carbon hydrogen and where the primary energy will come from. Carbon Capture and Storage (CCS) will be required if hydrocarbons provide the energy source, whereas additional low-carbon electricity will be required for electrolysis.
Hydrogen could play a number of roles in the energy system. Delivering it will depend on what level of support it is given and whether a whole energy system approach is adopted for assessing technology options. In the meantime specific actions could help make understanding the options easier, such as modifying the standards that determines the percentage of hydrogen that could be blended in the gas networks and enabling cross network RD&D funding.
Please contact ERP Analyst Richard Heap for more information regarding ERP's work on Hydrogen.
---
Guest Focus: UK Science and Innovation Network (SIN)
Collaboration is a vital part of science.  Without it, many of the greatest scientific leaps forward would never have seen the light of day. Scientists both "stand on the shoulders of giants", building on the amassed knowledge of what has gone before them, and work with their contemporaries to push forward the boundaries of human knowledge.  Without international collaboration we would likely have never eradicated polio, sequenced the human genome, or found the Higgs boson.  Large scale collaborations and consortia can have seismic effects in moving science forward.
It has been recently suggested by a group of scientists led by Sir David King that we need a coordinated global programme (The Global Apollo Programme) to produce a step-change in clean energy innovation.  However, smaller scale researcher-to-researcher collaborations are also crucial, and this is where the UK Science and Innovation Network comes in.
Global challenges, like lowering carbon emissions to tackle climate change, can only be achieved with coordinated global action. In the 1980s an agreement protected the ozone layer and now it is important that we reach global consensus on reducing CO2 in Paris next month.  More than ever, science is a global enterprise with internationally renowned experts, state of the art facilities, and groundbreaking discoveries spread widely across the globe.  A wealth of opportunity awaits the scientist looking for the right partner to progress their research, but in a globalised world find the right partner is increasingly difficult. Recognising that international collaboration with the best in the world helps the UK science base to maintain its global standing. The UK Foreign & Commonwealth Office and Department for Business Innovation and Skills created the Science and Innovation Network (SIN) to scout new technologies, find the best researchers, and help guide UK science policy by learning from international experiences.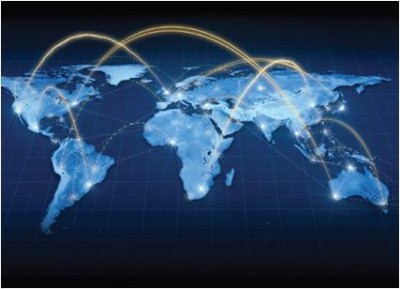 This network of 90 local experts in 30 countries exists to aid UK institutions in their search for the best collaborators and promotes excellent UK science to world class institutions overseas. This ensures that the UK is on the top of the list when they seek partners, and enables UK scientists to access the best scientific user facilities abroad.  Nowhere is this more important than in the energy sector. From basic research into materials for new batteries, to learning from the international experience in developing policies to cover technologies such as Carbon Capture and Storage (CCS), Energy Storage, and Electric Vehicles – SIN plays a vital role in keeping the UK informed and working with the best.
Recent work has seen SIN work closely with ERP to help develop its work on International Engagement for Energy and identify areas of regional expertise and focus that will allow the UK to ensure it is working with the best.  SIN can act as a valuable conduit through which the UK's partners can access foreign expertise, and can act as the "eyes and ears on the ground" to look out for possible new partnerships and scan the horizon for new technologies. This year the organisation are using their convening power to run a global programme in energy storage ensuring that our global activities are joined up and providing a coordinated point of access for UK partners. Through this programme, SIN have leveraged its global experts to help the UK understand which countries are genuine leaders in different low carbon technologies and are working with the Low Carbon Innovation Coordination Group to develop the UK's international energy strategy.
SIN is many things to many different groups of people: from government to academia to industry, the organisation reports on policy, brokers new partnerships, convenes workshops, and is a resource for UK science.
Do you have an unmet need that could be solved through finding the right international partner? Please contact Jack Westwood at SIN who would be delighted to support your work.
---
ERP Activities Update
Recent and new ERP publications:
A list of recently published reports by ERP is as follows – please take a look:
Publications due out in early 2016 include:
A list of ERP's current & ongoing projects are listed below and include the publications due out soon:
Energy Storage (new project due to start in Jan 2016)
---
Game Theory/UK Energy & Water / Resource Use Strategy Workshop updates & dates for Feb 2016

One of the many outputs from the ERP–ITRC–UKWRIP UK Energy & Water event on 2nd December 2014 (read workshop report and policy note) was the need for decision making tools which allowed multi-objective, multi-actor dynamics to be better understood.
To this end, the ERP assisted in the development of a workshop which was held on Tuesday 12 May 2015 and assessed the role that Game Theory could play in addressing complexity and uncertainty in the water and energy sector.
The outputs of this workshop were as follows:
There was a strong appetite for decision-making tools in the energy-water space to address uncertainty.
In particular, the capacity to address complexity and uncertainty in "multi-actor" systems which make decision making more intricate due to the lack of information, trade-offs, and conflicting objectives was highlighted.
Specific questions which industrial attendees considered important to be able to reconcile included:

How will my organisation's strategy fare in relation to the strategies of other stakeholders?
How can multiple long-term aims of different organisations be reconciled?
What are the robust strategies across stakeholders e.g. for a particular region?
What outcomes might result from different configurations for stakeholders?
Industry, regulators and academics are developing a number of tools to seek to address these issues e.g. precaution, resilience, RDM, dynamic adaptive pathways. However, the work undertaken has been fragmented and applied to a limited number of contexts with very little sharing of best practice.
The insights that these tools can develop is not well understood by senior management.
Based on this feedback, it is considered that there is the need for an information sharing exercise across industries, regulators, policy makers and government departments on the issue of decision making under uncertainty.  The exercise should look at decision making problems and provide frameworks and/or tools to help structure and solve these problems in order to enable learning across disciplines with a view to highlighting areas for future research and collaboration with external partners to address capacity gaps.
The opportunity would allow an exploration of the ways in which uncertainties and complexities in evidence can be factored into decisions; particularly exploring the tools and techniques available and the contexts in which they might be applied more effectively.
ERP have therefore teamed up with Atkins, UKERC, Grantham Institute, Natural England and the Centre for Environmental Policy (CEP) with a view to holding a by-invitation workshop on 10 – 11 February 2016.
Please contact ERP Analyst Mark Workman for further information.
---
ERP Leaders' Forum, September 2015
To ensure ERP's ability to engage at the highest level and communicate agreed priorities effectively, "CEO" or "Leaders' Forums" are held once per year. These events are attended by a representative subset of (mostly) Board Level Members from Industry, who have an interest in the chosen topic for discussion.
This year's Leaders' Forum took place on 15th September 2015 and received a good turnout, with discussion topic led by Sir Mark Walport on: Fostering public-private partnership for innovation in the UK.
A note from the meeting is being finalised and will be circulated to meeting attendees and members in due course.
---
Recent sessions at ERP Plenary Meetings
Lord Bourne at ERP's July 2015 Annual Dinner
Lord Bourne, Parliamentary Under Secretary for Energy and Climate Change, and Parliamentary Under Secretary of State for Wales attended as guest speaker at ERP's Annual Dinner in July 2015. Lord Bourne's responsibilities include supporting the Secretary of State on:
Heat, including Renewable Heat Incentive
Smart meters
Energy efficiency and fuel poverty
Climate science and innovation
Planning
Transparency
Support to the SoS on international climate change
Lord Bourne spoke to ERP members and colleagues in attendance about the important role innovation can play in delivering the UK's energy objectives and international climate change negotiations. Members were then invited to share their views with Lord Bourne on the future of the energy system.
ERP Post-plenary session on Hydrogen – October 2015
In October 2015, ERP held a post-plenary session on Hydrogen with guest speakers from:
Dennis Gammer, Strategy Manger, ETI who spoke on the topic of: Hydrogen Storage & Flexible CCS
Graham Cooley, CEO, ITM Power who spoke on the topic of: Hydrogen in the Energy System
Dan Sadler, Head of Energy Futures, Northern Gas Networks who spoke on the topic of: Hydrogen for Leeds City Centre
ERP has received good feedback from those who attended the event and outcomes from the Q&A session and discussion on the day will inform the final and updated iteration of ERP's Hydrogen project work, due to be published in early 2016.
---
Conferences & Workshop updates
Managing Flexibility of the Electricity System Workshop
ERP has teamed up with CCS researchers from the Zero Emissions Platform (ZEP) to host a conference on Flexibility and the Integration of Variable Renewables.  As well as hearing the conclusions of ERP's research in this area there will be a chance to hear E.ON's examination of the need for flexibility on the GB system and to look under the bonnet of CCC's modelling of the electricity system in support of the 5th Carbon Budget.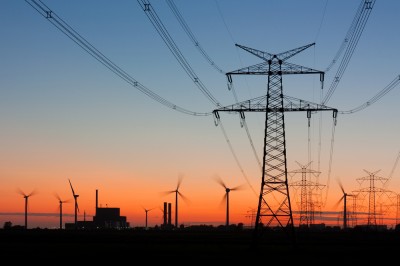 The event will have an international flavour as ZEP researchers present modelling of the continental system: The Norwegian University of Science and Technology will present their model which examines the need for transmission and storage capacity in the EU electricity system, and the University of Utrecht will look at flexibility options to complement intermittent renewables in low-carbon power systems. Delegates will also hear about Imperial's work on the role of flexible CCS in the UK's future energy system.
The day will be interspersed with panel debates and networking opportunities. The presentations and debates will conclude early afternoon and will be followed by a workshop for modelers who wish to stay and join round table discussion groups looking at the use of data, the presentation of results and bounding the scope the modelling.
Details: 27th November 9:45-2:30pm followed by a modelling workshop concluding at 5:30pm. Location: London.
The event is very nearly full but a final few bookings can be made by contacting info@erpuk.org by cop 20th November.
---
Horizon Scanning Workshops
ERP (Analyst Mark Wor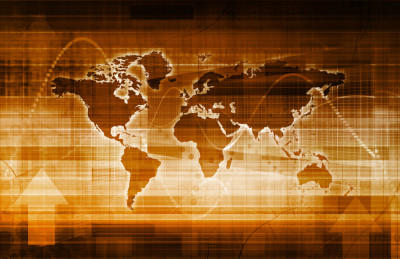 kman) is hosting two Horizon Scanning Workshops in December 2015 to feed into the 5th Carbon Budget and Carbon Plan generation in 2016.
Results from these workshops will be presented to ERP Members at the January 2016 plenary meeting and will also be included on the relevant ERP project webpage.
---
Other News
Update of activities relating to ERP's Cities Project
A launch of the report took place at the Royal Geographic Society on 23rd September 2015
The work was presented at the Nextgen event in the Municipal Energy Theatre on 7th October 2015;
A submission of the work was made to the Parliamentary Energy and Climate Change Committee inquiry into the low carbon network infrastructure;
A presentation in Edinburgh to Scottish Enterprise and Scottish Government is scheduled for Q1, 2016;
ERP is working with APSE on a multilevel governance workshop for Q1, 2016;
ERP is developing insights into the future business model of the centralised utility in 2016.
Please contact ERP Analyst Mark Workman for more information about ERP's work on Cities.
---
New or recent additions to Membership
ERP is pleased to note a number of organisations who have joined in recent months as full Members or Observer Members, plus one or two changes to member representatives:
New Members/Observers:
Changes to current Member representatives:
ERP extends their thanks to Dame Sue Ion, previous Member for RAEng, who has provided a great deal of expertise regarding Nuclear over the years.
---
Thank you & goodbye to David Noronha (ERP's Industry-side Secretariat Member from SSE)
ERP would like to thank David for his assistance and input throughout his role as ERP Secretariat Member. David continues to work for SSE but in a new position as: Strategy Programme Manager, SSE Airtricity.
---
Calling for support for The Women's Engineering Society – MentorSET programme

The MentorSET programme from The Women's Engineering Society (WES) is a mentoring scheme that has been running since 2002, with a number of unique advantages primarily (but not exclusively) for women in engineering.
The Women's Engineering Society is re-launching the MentorSET scheme and to help do this, is seeking sponsorship from interested organisations, to help continue its success. Organisations can also highlight their interest in taking part in the mentor or mentee process which has benefited a wide range of participants to date.
It is crucial to increase the numbers of women in engineering, and one way of doing this is to retain women engineers once they have qualified. Mentoring is an important element of this – it will ensure support for female employees, give access to training and career progression opportunities, and help overcome hurdles such as career breaks that can otherwise prematurely terminate their engineering career.
For further information about the scheme, to disseminate information amongst your organisations, or to become a sponsoring partner, please email Shivani Katyal at DECC or info@erpuk.org with initial expressions of interest.
---
And finally…
Seasons Greetings & Best Wishes for the New Year from the ERP Analysis Team!
---
Join us on Twitter and LinkedIn