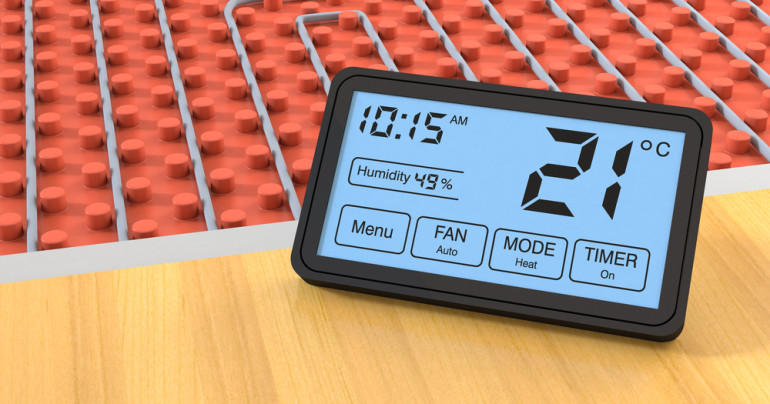 Over the next 30 years the UK energy system will need to transition to low-carbon heat. This ERP project is looking at options for low-carbon heat, their trajectory to 2050 and beyond to zero-carbon economy in 2080. An important aspect is the governance and how top-down and bottom-up aspects join up, in terms of:
Implementation: including retrofit practicalities, supply chain development, logistics for customers and utilities, and user acceptance of technologies.
Systems Implications: including infrastructure requirements, and primary energy demand.
It focuses primaily on decarbonising domestic and commercial heat and builds on techno-economic analysis of specific heating technologies. The main options for low-carbon heat are broadly classified as:
Demand reduction

Insulation and energy efficiency
Behaviour change

Low-carbon energy supply

Decarbonising the gas supply using hydrogen or synthetic methane
Decarbonisation of District Heating
Electrification with heat pumps and hybrid systems
Niche technologies: e.g. biomass & solar thermal
In January 2017 ERP convened an industry workshop to explore the challenges of deploying heat pumps (see project outputs for a note of the meeting).
The project is investigating each option in terms of:
Overarching questions
What is the reach of each option?
What are the constraints?
Will different options work together?
Bottom-up – implementation
What are the practicalities for retrofits and logistics for customers and utilities?
How quickly can supply chains and skill sets develop?
What heating appliances and storage are in each home?
What insulation measures are needed / cost effective?
How will users respond to and use new technologies?
How effective will measures be?
Top-down – system implications
What are the infrastructure requirements?
How will it affect primary energy demand?
Are market drivers or intervention needed?
Engineering
What are the logistics for households, commercial buildings and utilities?
What resources are required? How long will it take?
Steering Group
Carl Arntzen, Bosch Thermotechology (Steering Group Chair)
Chris Jofeh, ARUP
Steven Cowan, Atkins
Olivia Absalom, BEIS (observer)
Joe Cosier & Simon Messenger, Energy Saving Trust
Jeff Douglas, Energy Systems Catapult
Sarah Deasley, Frontier Economics
Mark Thompson, Innovate UK
Hiroyuki Kishira, Hitachi
Janet Mather, National Grid, Gas SO
Mahmoud Abu-ebid, Ricardo-AEA
Rufus Ford, SSE (seconded to BEIS)
Kathleen Robertson, Scottish Government
Keith MacLean, Independent / UKERC
Ron Loveland, Welsh Government
Amber Sharick, UKERC
The low-carbon heat project was launched at an event on 11th October 2016  (more information is available on the event page).
For more information, please contact Richard Heap or Simon Cran-McGreehin.