Energy Systems Catapult to Host the ERP
Energy Systems Catapult is now hosting the activities of the ERP.
Sam Stephens of the ERP Secretariat said: "Energy System Catapult has been appointed to provide services to the ERP, including general coordination of events, membership activities and project delivery. The ERP are delighted to be working with the Catapult team."
ERP Strengthens Team
ERP has recently strengthened the technical and administration team with the addition of Peter Jones and Monica Frarey.
Peter recently joined the team from ABB and Monica brings extensive administration experience.
More on this article here
Launch of Resilience and Future of Energy Projects
At the beginning of 2018 the ERP launched two projects entitled
Resilience of the UK Electricity System
Are we resilient to meet the needs of this rapidly changing world?
Future of Energy​
The energy transition and the skills required​
Both projects are due to be published in month 2018.
ERP Launch Resilience and Future of Energy Projects
The Energy Research Partnership (ERP) is a high-level forum that brings together senior-level key funders and stakeholders of energy research, development, demonstration and deployment across government, industry and academia, plus other interested bodies. By bringing together a diverse range of participants from across the sector, ERP aims to accelerate innovation in the energy sector through enhanced dialogue and communication across industry and government to build the public-private consensus on energy innovation.
The ERP is intended to provide high-level leadership for, and to enhance the coherence of, energy research and innovation activities in the UK, set within an international context. It aims to identify recommendations to help shape future policies and regulations that benefit the UK economy and society and support UK trade and investment by identification of areas for export of British expertise. The ERP is a public private partnership providing reciprocal benefits to industry and government Members alike. Its primary purpose is to offer a consultative forum as an independent, not for profit organisation whose activities are funded by Member contributions.
Resilience of the UK Electricity System
The project scope was developed with support from Working Group Members (ERP members and project advisors). This report is based on information provided by each Working Group Member that set out their organisation's view on the UK electricity system resilience, and the potential future impact of the changing energy landscape. All working group members, discussed and shared findings at a workshop held at the Department for Business, Energy and Industrial Strategy on in June 2018. The industry views from the responses submitted, and the workshop are represented in this report.
Resilience Working Group Members
National Grid
Atkins
ARUP
ABB
Department for Business, Energy & Industrial Strategy
EDF Energy
Environmental Agency
Energy Systems Catapult
National Infrastructure Commission
Welsh Government
Project Advisors
Energy Networks Association
Electricity North West Ltd
Northern Power Grid
Scottish Power Energy Networks
UK Power Networks
Scottish and Southern Electricity
University of Manchester
The report for the Resilience of the UK Electricity System project is due for publication in the autumn of 2018, copies of the report will be available on this website after publication.
The Future of Energy
The aim of this collaborative project is to share and collect information on different countries' approach to the development of future energy systems. The project approach will be to convene a series of webinars with The Engineering and Physical Sciences Research Council UKEPSRC partners' and key contacts in target areas. By collecting information prior to, during and post webinars, the ERP will make an assessment on the different approaches e.g. strengths and weaknesses. This will be a collaborative project approach and participants will be able share, listen and learn.
Webinar Sessions have been scheduled with the following countries: –
Webinar 1 – Africa and India
Webinar 2 – Germany and the Nordics
Webinar 3 – Asia and Australasia
Webinar 4 – The Americas
Webinar 5 – China
The collective webinar outputs will be collated and published in the Autumn 2018 in an ERP report: –
Future of Energy​
The energy transition and the skills required​
The full report will be placed on the ERP website.
The ERP has recently strengthened the technical and administration team with the addition of Peter Jones and Monica Frarey.
Peter joined the ERP Team in July 2018 as Technical Manager. He has over 30 years of industry and utilities experience, spending his early career with Manweb/Scottish Power heading up the Networks Engineering Department responsible for network design and construction in the Manweb region of Scottish Power.
More recently as part of his 18 years in ABB as Technology Strategy Manager, he initiated and engineered such projects as the 500MW HVDC East /West Interconnector between England and Ireland, the UK's first high voltage connected energy storage demonstrator in UKPN, microgrids supporting mature energy grids, V2G virtual power plant software solutions for grid support, and the digitalisation of the energy networks.
Peter has an Electrical Engineering Degree, an MBA in Technology Management and is a Fellow of the Institution of Engineering and Technology IET.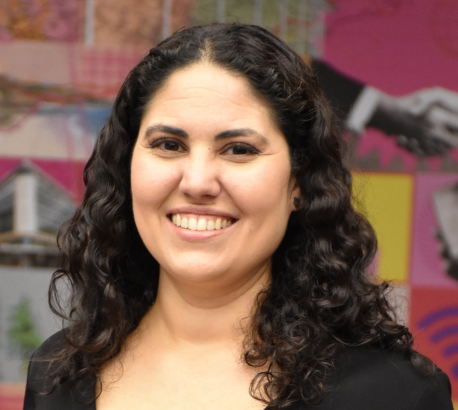 Monica Frarey joined the ERP team as Administrator in April 2018. Prior to this she worked as school secretary in Doha, Qatar.
She has also worked as Relocation consultant and Bilingual sales Co-Ordinator after graduating from Birmingham University with a BA (Hons) in Marketing.